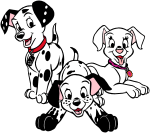 Mistletoe X Agent Gibbs June 2013 puppies. 
One male is all that remains! He is $500 with limited registration


  






Please consider going HERE and clicking on the "get directions" link to the top left to find out how far your location is from ours. Once you are on the driving directions page; enter our location which is Pennington Gap, Virginia 24277 so that you may see how far in driving time you are away from us. We can sometimes meet for a gas/travel fee. Please see this page, Meet Ups, for more information.

Deposits are NON-REFUNDABLE if you change your mind! The only way a deposit is refundable is in the event of death of the puppy you paid a deposit on. That has never happened and hopefully never would. Rest assured, however, if it did... you would be reimbursed!